Blog
Making History with the First Irish Satellite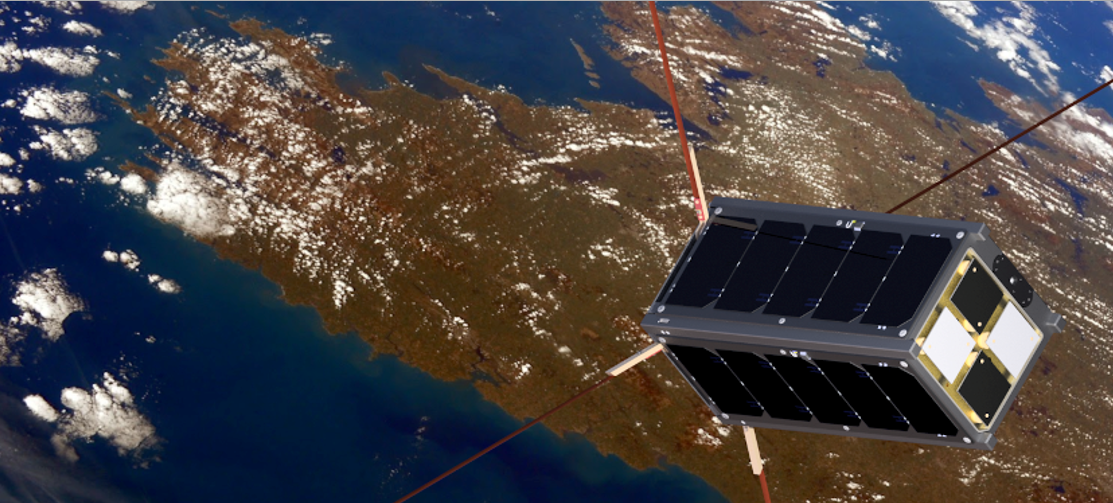 Bright Start Academic Sponsorship
We all know that the space sector is growing rapidly but are the industry skills being developed fast enough in academic settings to keep up with the pace? Many student projects across the world operate on extremely tight and often non-existent budgets. To support future skill-building within the academic community, we developed Bright Start, an academic programme, specially designed to ease the burden of flight and ground software development for student projects.
Software is the crucial part of any space mission, it's the glue holding all the subsystems together, but it's only one element of it and there are so many more for students to master! To become a successful space engineer, it may not be necessary to know how to create the flight software package from scratch, but it is indeed important to learn how to use and adapt it to support mission development. Our space software technology focuses on the ability of manipulate and re-use existing and bespoke components and supports the development of the most relevant industry skills. This ensures the student learning process stays as effective as it can possibly be.
As part of our Bright Start programme, we offer to sponsor up to three of the most interesting and promising academic missions a year. The winners gain free access to our flight and ground software, no strings attached! Read on to find out more about one of our 2021 winners and their mission.
Our 2022/23 Sponsorship Applications are now open until 16th October 2022. Apply to be sponsored now!
EIRSAT-1, University College Dublin
With support from ESA's Fly Your Satellite! Programme, a team of students and staff from University College Dublin (UCD) are building Ireland's first ever smallsat, called EIRSAT-1. The country has never had a satellite project before and the excitement, as well as pressure, is mounting as the big day approaches.
EIRSAT-1 is a 2U CubeSat and stands for the Educational Irish Research Satellite 1. Like many other smallsats around the world, it's a demonstration mission taking home-grown technology into space for validation. EIRSAT-1 comes with 3 payloads:
GMOD (gamma-ray module) is a detector developed in UCD to measure bursts of gamma-rays from the most violent explosions in the Universe
EMOD – a module to test solar black and solar white spacecraft coating, developed by the Irish tech company ENBIO. This is the first time it will be tested in the Earth orbit.
Wave Based Control – a payload that controls the movement of EIRSAT-1 in space.
CubeSat is an ideal format for UCD as it helps to reduce complexity for its very first satellite project. Standardisation and off-the-shelf subsystems are central to any CubeSat mission and that's why Bright Ascension's software ideally suits this satellite development.
Whilst New Space subsystems and electronics tend to be off-the-shelf and ready-made, helping to make space more accessible, the software – that's holding it all together – still tends to be bespoke, since every mission is different with its own unique payloads.
Bright Ascension offers a new approach to this problem – a modular component-based software technology that allows users to build unique and mission-specific satellite flight software by combining off-the-shelf and custom-made software components, similar to how Lego bricks can be used to build any number of objects.
What does this give the developer? Reduced time to market; fewer risks; hardware independence; easy-to-build software that doesn't require specialist skills – isn't that an ideal solution for the country's first ever satellite project!
EIRSAT-1 is due for Flight Acceptance Review in late 2022 and will be delivered to European Space Agency for launch soon after. So, watch this space! This is a historic moment for Ireland, which will lay down foundations for new ideas, research and technologies and will start a completely new era for Ireland in space.
We are thrilled and proud to be a part of it.
Although a lot of the framework and library components are ready to go by having the kit withthe flight-ready software, I was able to look at the code, see how they chose to implement things and learn how it all worked. So even though off-the-shelf software might not immediately seem suitable for a project with learning objectives, it actually really was.

Maeve Doyle, PhD Student, Software and Operations, EIRSAT-1 Team, University College Dublin Centre for Space Research
ACADEMIC PROGRAMME
BRIGHT START
Download the Bright Start brochure to find everything you need to know about our Academic Programme.
License Plans: specially designed and heavily discounted product bundle licenses for the academic community
Training and Support: to make sure you have sufficient training and support to use our software, we provide access to member-exclusive support forum and organise shared training sessions
Sponsorship: an opportunity to get your academic mission sponsored with free FSDK and MCS license bundle. We sponsor 3 academic missions each year.